Meet Roxy & Matt! These two are the sweetest and most adventurous couple! Their love for lacrosse is what brought them together when Matt played on the same team as Roxy's brother. Since it's such a big part of their lives and relationship, they knew they had to incorporate lacrosse into their engagement photos. What better way to do so than with vintage lacrosse sticks!? (I love lacrosse, too, so when they told me about the vintage sticks, I was over the moon excited!)
They also, LOVE to go hiking so we thought hiking trails would be the perfect location. We met up at Cromwell Valley park in Baltimore last week and turned their love for lacrosse, hiking, and of course each other, into a fun filled evening. I cannot wait for their wedding next July!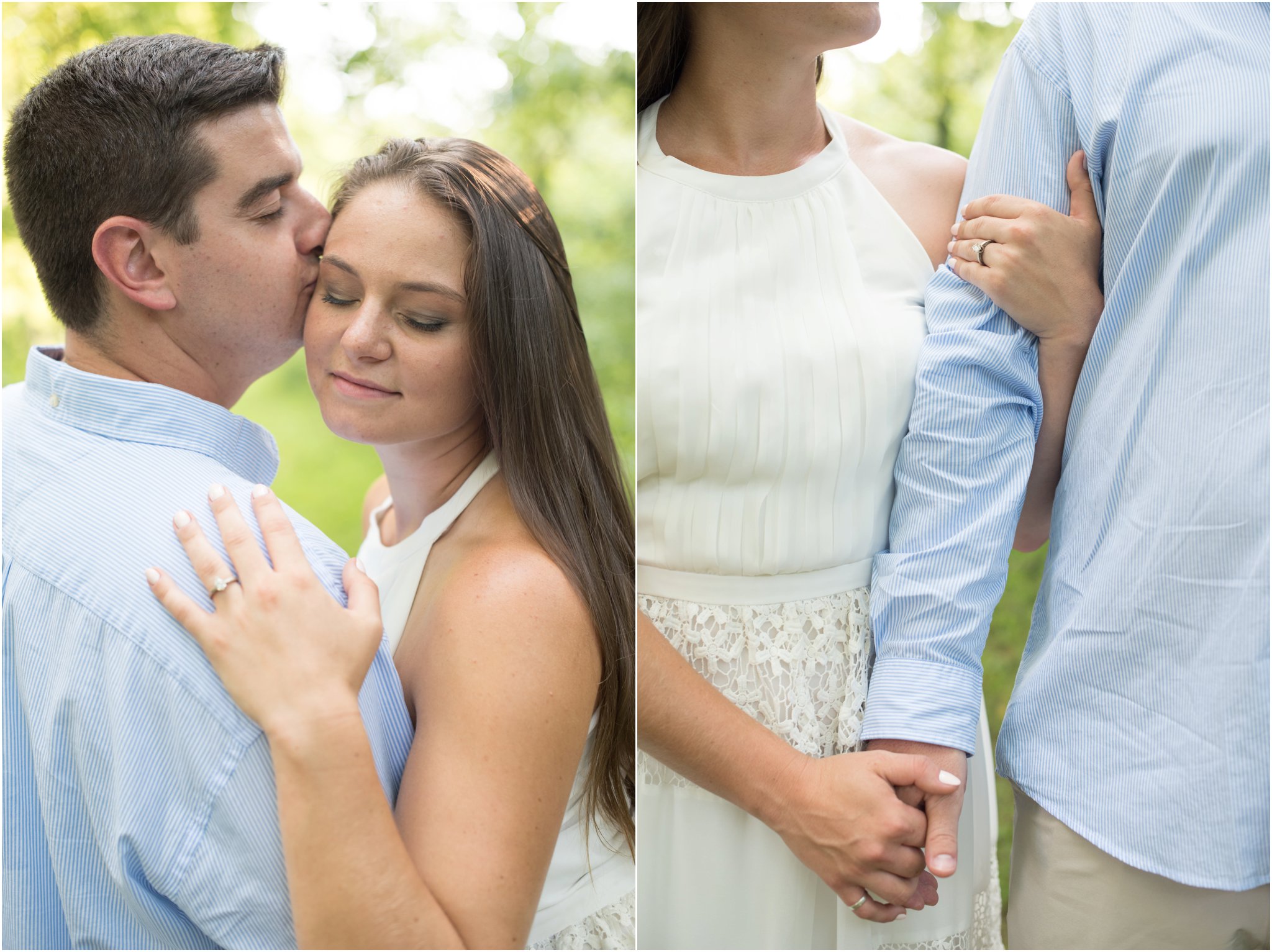 How GORGEOUS is Roxy's vintage engagement ring!? 😍 That detail!!
Here's where their adventurous side comes in. They got in the creek (which happened to be freezing cold)!